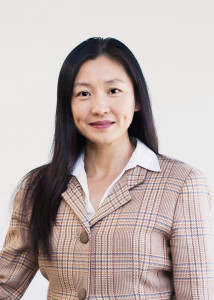 Kelly Bu founded her legal practice in 2008, specializing in immigration and corporate law. Kelly has practiced law in China and the U.S. for over 12 years.
Legal Experience in the U.S.
Ms. Bu started her legal career in the U.S. in 2004 at a boutique San Jose law firm where she focused on immigration and corporate law. Kelly received formal legal education at two top-tier schools, Fudan University School of Law, China, and the University of Texas at Austin School of Law, in Texas.
She has worked at several international or national law firms such as, Wilson Sonsini, O'Melveny & Myers, Simpson Thatcher, Morrison Foerster, Paul Hastings and Weil Gotshal as a contract attorney to gain exposure to various U.S. corporate law practices.
For her immigration practice, she is highly experienced in all kinds of immigrant and non-immigrant businesses and is proud of her record of 99% success rate in the following categories:
EB5 Investment Immigration (both traditional US$1 million investment and US$500,000 regional center investment);
Immigration for Multinational Executives/Managers (EB-1(c));
Intra-company personnel transfer (L-1(a) and L-1(b));
E1/E2 non-immigrant visa.
Legal Experience in China.
Kelly Bu had a solid corporate law background in China. Prior to moving to the US, Ms. Bu was an in-house counsel for 5 years within Shanghai General Motors, which is now the top passenger car manufacturer in China.
Valued Chinese Connections.
Ms. Bu was educated at Fudan University School of Law, a prominent law school in China, and is well-connected with legal and business associations within China. Her office has established good business relationships and connections with several acclaimed Chinese law firms, through Kelly's relationships with former classmates or alumni who are now partners, senior associates, or of counsel. She has access to the very latest reports on developments within the Chinese legal system.
Her hands-on experience in both China and the United States is highly valuable in advising Chinese clients who want to do business in the U.S., or vice versa. She always helps clients find practical, no-nonsense, efficient solutions to their legal issues.
Supporting the Local Community and Pro Bono Work.
Ms. Bu is committed to community service. She worked as a part-time, in-house volunteer immigration attorney at a San Francisco non-profit legal aid organization. Kelly frequently volunteers at various bar associations or non-profit organizations' immigration clinics.
Kelly Bu's Credentials and Professional Associations.
Attorney admitted in New York
Attorney admitted in California
Attorney qualified in China
Member of the American Immigration Lawyers Association
Member of Executive Team of Chinese American Lawyers of the Bay Area (CALOBA)